Lube & Coolant

LUBRICANTS, COOLANTS & GREASE
CENTRIC MOULDER BED LUBRICANT: Reduces friction and aids in the feeding and machining of parts. Bedplate wear is reduced. It is clear, non-staining and safe to use. Available in 5 gallon containers and 55 gallon drums.
GREASE FOR HYDRO LOC TOOLING: HPG2 is our recommended grease for hydro loc tooling. Clean blond color.
COOLANT FOR GRINDERS: Available by the gallon, 4 gallons/case, 5 gallon pail or 55 gallon drum, OSHA approved, biodegradable, and safe to use.
Other Lubricants:
High Speed Wood Saw Lubricant
Pitch Cleaner
Reuzit (abrasive belt cleaner)
Kluber spindle grease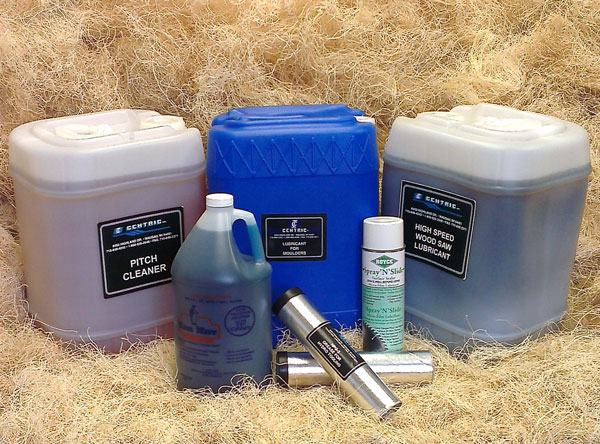 ** Prices subject to change, please contact us to confirm